BJJ MADE EASY MIKE FOWLER PART 2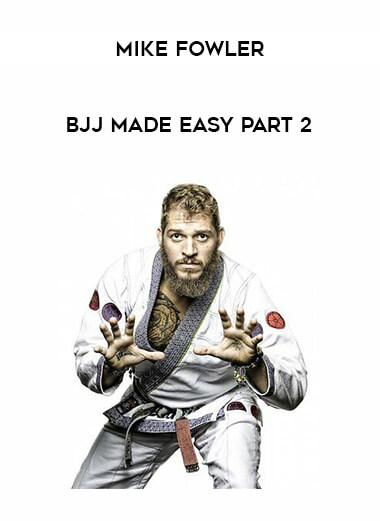 BJJ MADE EASY MIKE FOWLER PART 2
Course Detail
Salepage: BJJ MADE EASY MIKE FOWLER PART 2
Disc 2: Countering the Guard
Now Disc 2 is kind of funky, because although the title of this disc is
"Countering the Guard" its broken down into 2 categories:
Escapes from the Top
and
Standing Self Defense
Here again, we see something on a disc that shouldnt be. I would've put
the standing self defense portion on the standing game DVD, as it would
hold relevance being there, instead of on Disc 2. Now Disc 2, Escapes
from the top has 8 techniques:
Armbar Defense
Kimura Counter
Kimura Counter 2
Omoplata Counter
Sit-in Omoplata Counter (The one from the website)
Triangle Counter
Triangle Counter #2
Cross Choke Counters
Out of all the techniques listed above, the 2 I really liked were Kimura
Counter 1 (which was countering the Kimura from Half Guard with your
own Kimura, and the Omoplata Sit-in Counter, which goes well with an
escape that I already use). Aside from those, the remainder of the
escapes are the same ones we all learn on day 1, with yet again, no
extra details. Difference being is that its Mike Fowler teaching you,
and not your instructor.
The Standing Self Defense was broken down into the following:
Backwards Breakfall
Sideways Breakfall
FOrward Rolling Breakfall
Phase 1-2-3 (Technical Stand up/Technical Lift)
Bearhug Escape
Bearhug Escape #2
Front Bearhug Escape
Overhead Strike
More From : Fighting