Capt.John Painter – Nine Dragon Baguazhang for Street Combat Vol. 5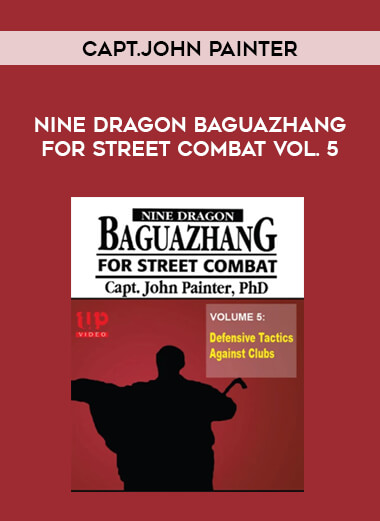 Capt.John Painter – Nine Dragon Baguazhang for Street Combat Vol. 5
Course DetailCapt.John Painter – Nine Dragon Baguazhang for Street Combat Vol. 5
Salepage: Capt.John Painter – Nine Dragon Baguazhang for Street Combat Vol. 5
Nine Dragon Baguazhang for Street Combat 6 vol.
series by Capt.
John Painter
Vol 5: Defensive tactics against clubs – Tape five by Capt.
Painter features whole body powers of the Water and Wind Palms of Nine Dragon Baguazhang as used in a life or death struggle with a weapon wielding opponent.
Learn to recognize safe zones, establish distance, neutralize, counter and disarm a street fighter with a staff or club.
More From : Fighting