Chen Zhen Lei – Old Frame 1st Set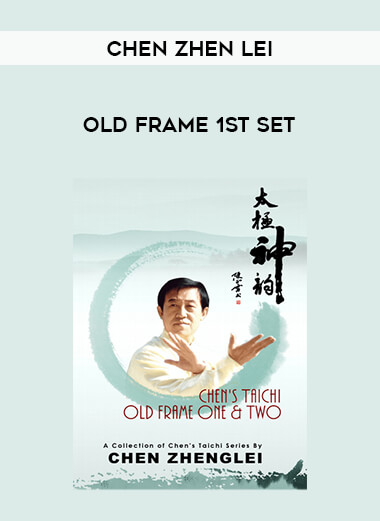 Chen Zhen Lei – Old Frame 1st Set
Course Detail
Salepage: Chen Zhen Lei – Old Frame 1st Set
Chen style Tai Chi Old frame Routine I Feature: * Appropriate for: Tai Chi beginners and intermediate learners * Runtime: 190 mins * Format: divx (2 discs) * Language: English and Chinese soundtrack with subtitles * Region: All-Region (color)Description:In the DVD, the practice method of Chen Tai Chi Old Routine I (83 Forms) is detailedly introduced.
This is an excellent and very popular double DVD and the player is Chen Zheng Lei.
Part I: Requirements for the parts of the body.
Part II: Basic movements and techniques of old routine IPart III: Chen Tai Chi old routine I coaching routine in sectionPart IV: Demonstration of old routine IAbout Chen Tai Chi old routine I:Chen style Tai Chi Chuan old routine I is the cornerstone of much tai chi practice.
It emphasizes softness with hardness hiding in.
While practicing, you carry yourself with poise and confidence, keeping your footsteps light and steady, with your body upright and natural and your vital energy stream flowing all over.
The main movements include ward off, deflect, push and press with trample, jackknifing, elbow and lean as subsidiary.
You should move smoothly and apply your force explosively.
Exercise Requirements: let your body lead your hands and rotate in circle with your waist as axis.
Make every movement, feint or real to the full.
Throughout the play, you should keep your vital energy flowing continuously.
About Chen Zheng LeiChen ZhengLei, one of China's most famous Martial Arts masters and the 19th generation exponent of Chen style Tai Chi Chuan (Taijiquan).
He is considered by many to be a major representative of Chen style Tai Chi.
His tireless and inspirational teaching has done much to raise the profile of the style around the world.
Author :
<find author>
More From : Fighting