Chen Zheng Lei – Chen's Taichi Old Frame One & Two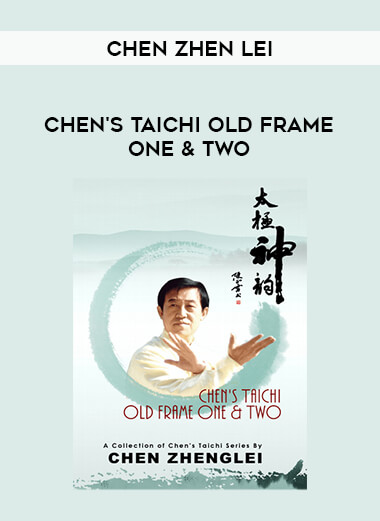 Chen Zheng Lei – Chen's Taichi Old Frame One & Two
Course Detail
Salepage: Chen Zheng Lei – Chen's Taichi Old Frame One & Two
This is the second book in a new and important series on Chen style Taichi Chuan,
demonstrating the two key routines for mastering Taichi. This second
volume gives one of the most thorough sections on general principles
ever presented in English: over 100 pages of well-translated theory,
origins, charactetistics, posture requirements, combative effectiveness,
training methods and step and much more. Each of the two routines is
broken into three parts, introduction, a description of the routine, and
then the breakdown. Both routines, #1 & #2, are handled this way. Every
one of these classic routines shows the flavor and elegance of Chen
Taichi. The descriptions are solid and make comments on what to
emphasize and some written examples of application to combat. Chen
Zhenglei (yes, it's no accident that his family name is that of the
creators of Taichi) is a 19th generation descendant of the Chen family and an 11th generation direct line inheritor of Chen's Taichi. His Taichi studio in China is one of the most visited in the world. He has disciples in many countries. The
entire series of books is a major contribution from Chen Zhenglei and
Jack Yan. It is, at its core, a very detailed description of Taiji
health movements, the two key routines of Old style and the two
beautiful forms created by Chen Fa Ke of the New style, then a volume
with four major weapons sets explained. The translation is literate and
intelligent and very clear. Jack Yan resolves translation problems that
have been stumbling blocks for a long time.
Author :
<find author>
More From : Fighting