Chinese Martial Arts – CNTV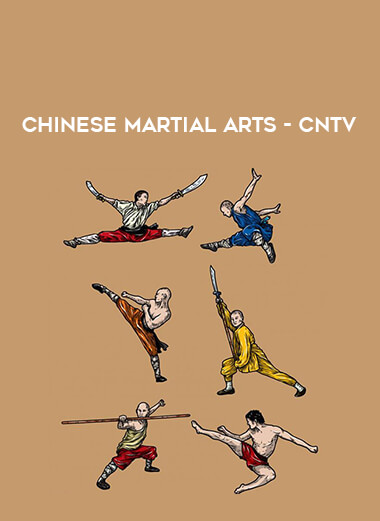 Chinese Martial Arts – CNTV
Course Detail
Salepage: Chinese Martial Arts – CNTV
Chinese Martial Arts 1 Kung Fu scripturesSecret scriptures are martial arts scrolls illustrated with stances for hand and weapons combat.
They are valuable records of the history of Chinese martial arts.
Chinese Martial Arts 2 Miracle Weapon
(1)Throughout the history of Chinese martial arts, weapons have been closely associated with Kung fu.
Arrows are long-range; cudgels and spears are both offensive and defensive weapons.
Chinese Martial Arts 3 Miracle Weapons part
(2)Saber, spear, sword, halberd, axe, battle axe, hook sword, fork, ranseur, staff, lance, cudgel, whip, mace, hammer, talon, crutch and meteor hammer: they were the 18 renowned cold weapons of ancient China.
Chinese Martial Arts 4 Imperial Military ExaminationIn 702, a fierce match proceeded on the military training grounds in the Tang capital Chang´an.
Perhaps you would think this was a national kungfu competition, but it was actually the first imperial military examintation in Chinese history.
Chinese Martial Arts 5 Xia,the Chivalrous CodeThe Eastern Han Dynasty dictionary Shuowen Jiezi gave the following explanation: "The seal script of xia consists of 2 radicals, ren (human) and jia(hold).
Together, it means a capable person that helps the weak.
" Chinese Martial Arts 6 Powerful Shaolin Kung Fu
(1)Shaolin Kungfu embodies the essence of many schools.
It is vigorous and substantial, strong and flexible, combining rapidity with slowness, motion with stillness.
Chinese Martial Arts 7 Powerful Shaolin Kung Fu
(2)With the widest spread, the longest history and the greatest varieties, Shaolin kungfu has always been regarded as the largest school of martial arts.
Chinese Martial Arts 8 Mystical Wudang Kung FuWhile Shaolin focuses on speed and strength, Wudang, a clan of internal martial arts, has developed a theory that "the motionless can defeat the active; the soft can conquer the hard.
"Chinese Martial Arts 9 Internal martial artsInternal martial arts are regarded by some as soft and weak, with por combat capabilities; however, they generate Tai Chi, a boxing style.
A group of superb martial artists emerged.
Who are they? Chinese Martial Arts Part 10 Valorous Southern BoxingSouthern Boxing has the most techniques, the most complicated theory, and the largest number of schools of all martial arts.
It is as popular as Shaolin, Wudang and Emei martial arts.
Author :
<find author>
More From : Fighting