Core JKD Concepts Full Curriculum Level 2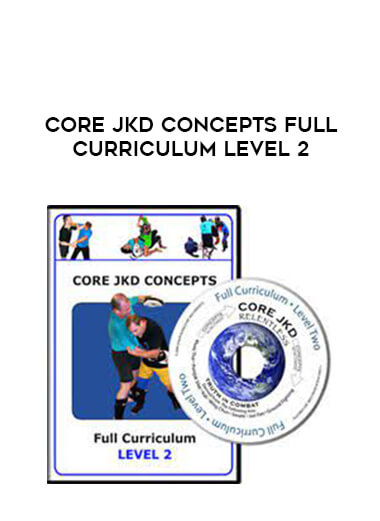 Core JKD Concepts Full Curriculum Level 2
Course Detail
Salepage: Core JKD Concepts Full Curriculum Level 2
Core JKD Concepts Full Curriculum Level 2 DVDThis DVD is filled with 90 minutes of detailed instruction for the level 2 Full Curriculum.
All successive DVD's continue to build on the skills of the previous ones.
Level 2 Full deals with furthering the functionality of the kicking/boxing/trapping and weapons ranges.
As usual, we present the material to you in a detailed manner to help you understand the "why" as well as the "how".
Our goal isn't just to give you a bunch of techniques, but to ingrain attributes and skills like athletes and to give you the knowledge to become thinking fighters to where you can adapt the material as you see fit.
Some of what's on the DVD:• New conditioning drills, including our base periphery drill to start detecting motion early on.
• Slide & Step footwork and side cover on step.
• How to impliment the slip and snap back against an opponent who is trying to hit you.
• Level 2 punches and combination flows.
• How to accurately – and functionally – train angulated attacks.
• Defining trapping with pak sao and lop sao and how to use it in actual engagements in the boxing range.
• Boxing interceptions and binding of the hook as well as from a stick attack.
• Elbow strikes, jik tek, kicking elevations, knee turnout defense for Thai kicks and more!
Author :
<find author>
More From : Fighting