Cro Cop Training Instructional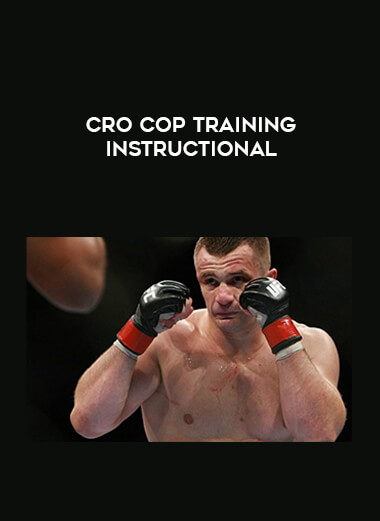 Cro Cop Training Instructional
Course Detail
Salepage: Cro Cop Training Instructional
Mirko Filipović (born on September 10, 1974), often billed as Mirko "Cro Cop", is a Croatian law enforcement officer turned kickboxer turned mixed martial artist.
His professional name comes from his membership in the Croatian police's Anti-Terrorist Group, hence "Cro Cop".
Filipović has been successful in both K-1 and PRIDE Fighting Championships.
On September 10, 2006, he won the PRIDE 2006 Open-weight Grand Prix, and in 2007 began fighting in the Ultimate Fighting Championship.
Filipović is famous for his left high-kicks, with which he has knocked out many of his opponents.
He holds notable wins over Josh Barnett, Wanderlei Silva, Kazushi Sakuraba and Mark Coleman in mixed martial arts, and against Remy Bonjasky, Peter Aerts, Jerome LeBanner and Mark Hunt in kickboxing.
CroCop is extremely aloof, and his training sessions and instruction has been sought after for years.
For the first time, CroCop gives his instructional training secrets to his awesome takedown defense, lethal standup strikes and his legendary 'cemetery-kicks'!Russian training for MMA & KickBoxing differ considerably from the Western World.
Whether you are a fan, or serious trainer- you will be awed and inspired by Cro Cop.
Update: Mirko vs.Mir UFC 119!
Author :
<find author>
More From : Fighting