Crucible High-Risk Environment Training II Volume 3: Combative Conditioning 2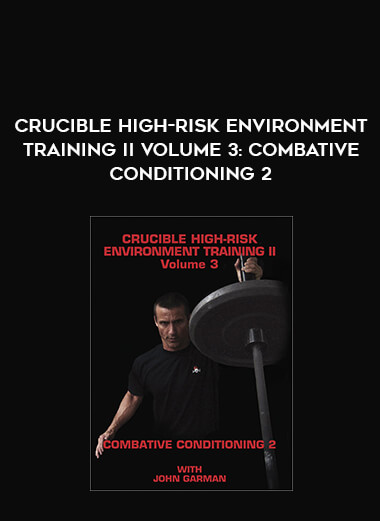 Crucible High-Risk Environment Training II Volume 3: Combative Conditioning 2
Course Detail
Salepage: Crucible High-Risk Environment Training II Volume 3: Combative Conditioning 2
Crucible High-Risk Environment Training II Volume 3: Combative Conditioning 2with John GarmanIn the best-selling video Combative Conditioning: Mental and Physical Conditioning for Violent Encounters ,the Crucible's John Garman taught principles and techniques that would help you develop the kind of power, endurance and speed necessary to end a fight as quickly as possible.
This video builds on that foundation, showing you a new series of combat-centric exercises and conditioning routines.
This isn't about plugging in your headphones and tuning out as you bounce on an elliptical: Garman teaches you how to maximize your physical intensity and mental focus so that if you have to go from zero to 100 in a violent situation, you'll be ready and able.
Combining muscle-building kettlebell exercises and hard-core calisthenics into power and endurance workouts, he always keeps the spotlight on how your conditioning relates to the street-proven Combatives system, from the devastating axe hand strike to the chin-rip takedown.
If you want to fight like the men at the Crucible, putting every ounce of strength into every strike, you have to work out like them, too.
Author :
<find author>
More From : Fighting