Dermot McGrath – Irish Bare Knuckle Boxing Secrets Disc 1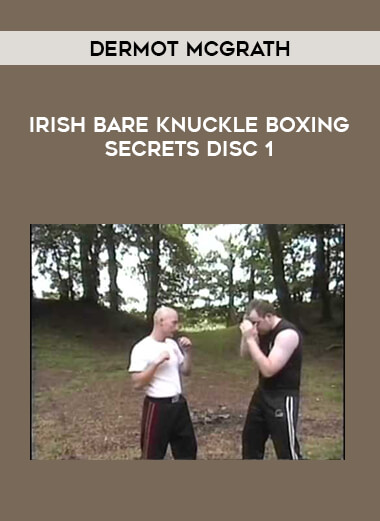 Dermot McGrath – Irish Bare Knuckle Boxing Secrets Disc 1
Course Detail
Salepage: Dermot McGrath – Irish Bare Knuckle Boxing Secrets Disc 1
Dear Friend,In days gone by REAL men fought bare-handed.
And they were unafraid to do so because they knew exactly how to pulverize an opponent (or a street thug) with thunderous sledge-hammer blows without breaking their own hands.
They knew how to throw all the "legal" blows …but make no mistake about it, they also knew all the brutal, vicious, fight-termination shots.
Moreover, they knew how to throw the nastiest, dirtiest shots in the ring (as well as outside of it) and how to disguise the techniques so well that they were virtually invisible to judges, referees or onlookersYou thought you saw a straight right.
So did the ref.
But how did that straight right slice the opponent's lips to ribbons? Or how did it knock the guys' brains against his skull so that he fell to the canvas in a heap?Amazing.
Yes, it's true, these formerly "lost" secrets of bare-knuckle prize fighters are perfect for defending yourself on the street today.
Author :
<find author>
More From : Fighting