Eric Murray with James Kodzis – Police Ground Combat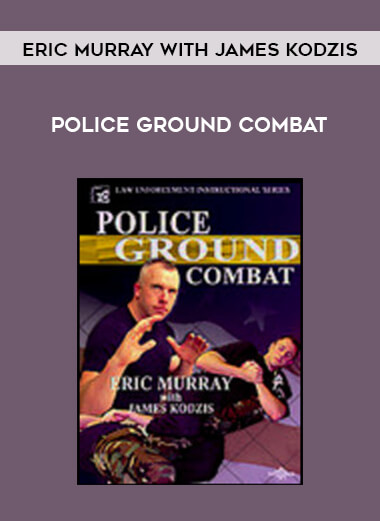 Eric Murray with James Kodzis – Police Ground Combat
Course Detail
Salepage: Eric Murray with James Kodzis – Police Ground Combat
Law emforcement instructional seriesDuration 59 minReleased in 2010Police Ground Combat Tactics is a crash course in the essentials of ground fighting for law enforcement officers, or anyone who wants to learn how to take control of a confrontation on the ground.
Because law enforcement officers dont have time to learn a lot of complicated techniques, certified law enforcement instructor Eric Murray has put together a set of skills that will enable you to quickly learn to gain the superior position and subdue an assailant on the ground.
Youll learn the key points of control, submission and escape from the guard, mount and side mount positions as well as reversals from the guard.
Youll also learn important ground combat skills like recovery from the ground, weapon retention on the ground, taking down a noncompliant suspect, defending a takedown with the sprawl and using striking skills on the ground.
Put all of your skills together with flow drills, heavy bag drills, target striking and key ground combat conditioning exercises.
Instructor Eric Murray has put together a dynamic course based on over 20 years in law enforcement and military service.
His training method is based on the "Get into it" or "Fight out of it" philosophy which he has successfully used to train hundreds of active duty law enforcement officers.
Author :
<find author>
More From : Fighting