Erik Paulson – Erik Paulson's Greatest Hits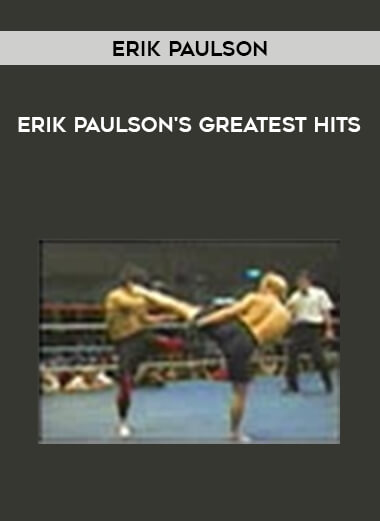 Erik Paulson – Erik Paulson's Greatest Hits
Course Detail
Salepage: Erik Paulson – Erik Paulson's Greatest Hits
Awesome footage from many of Erik's fights, stunt work, and training – Running Time: 8 min.
Bonus Feature: A private workout session that was tapes at Erik's residence.
Tons of technique is shown! – Running Time: 70 min.
Erik said:"This tape has an entire plethra of catch wrestling techniques .
Shooto 101 shot a while ago in my garage for a friend with loads of catch cirriculum.
Very valuable resource for sub training.
Pardon the pony tail please! check it out!
Author :
<find author>
More From : Fighting