Jim McCann – Art of Boxing Level 1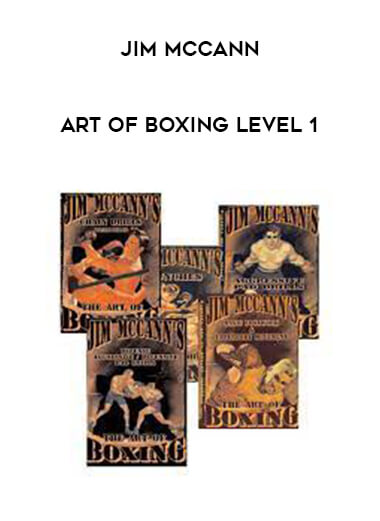 Jim McCann – Art of Boxing Level 1
Course Detail
Salepage: Jim McCann – Art of Boxing Level 1
Champion Jim McCann presents hundreds and hundreds of old school boxing drills, in-depth strategies, winning tactics and evasive tricks, so many of the ring-tested and true methods lost by the modern fitness, boxing fads of today.
Here in Lesson One, McCann teaches:
– Upper Body Support Movement Lesson
– Boxing Footwork Lesson
Plus:
. Boxing Stances Lesson
. Rhythm and Movement Lessons
. and more lessons!
This virtual encyclopedia of hard core boxing, filmed at Sugar Ray Leonard's Boxing Gym in Metro Washington DC, is all you will ever need to begin your training, forge on to higher levels of skill, or improve as a coach! This is the ultimate, how-to reference for the boxer, the boxing coach or the boxing fan or enthusiast!
"Jim McCann's "The Art of Boxing" video series is, by far, the best instructional series I have ever seen. Where Jim's series differ from others is that his ACTUALLY TEACHES YOU HOW TO BOX. Most sets do not go into anywhere near enough detail to be effective. This series is detail oriented and tells the HOW, WHEN and WHY techniques should be used. I learned more watching The Art of Boxing than I did training with some of the best boxers around. Remember – some boxers can fight, some can teach. It is a rare few who can do both well. Jim McCann can do both like no other. The Art of Boxing series was the best value of ANY of the LITERALLY HUNDREDS of videos I own. I give them my highest possible recommendation. Buy the set. You will not be disappointed.
More From : Fighting