Sammy Franco – Ground Fighting in the Streets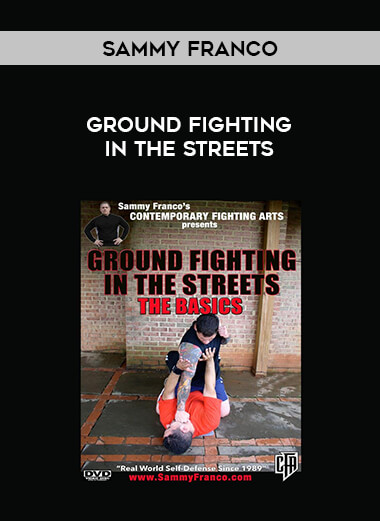 Sammy Franco – Ground Fighting in the Streets
Course Detail
Salepage: Sammy Franco – Ground Fighting in the Streets
Ground Fighting in the Streets: The Basics will teach you the "hard-core" ground fighting fundamentals you must know to survive in a real world self-defense situation! Here self-defense expert Sammy Franco will show you the fundamentals of "real world" ground fighting. This is not a mixed martial arts or "sport combat" video. It's the hard core truth abouth street fighting that goes to the ground.
This dynamic instructional video covers a wide range of important ground fighting topics, including:
Five ground fighting positions
Escape techniques
Striking from the mounted position
Pummeling techniques and strategies
Proper use of the grappling dummy
Use-of-force justifications on the ground
Ground Fighting hand grips
Ground fighting drills
Differences between training on mats and concrete
And much more…
NOTE: This is a ground fighting basics video and is recommended for people who have no ground fighting training or experience.
Author :
<find author>
More From : Fighting